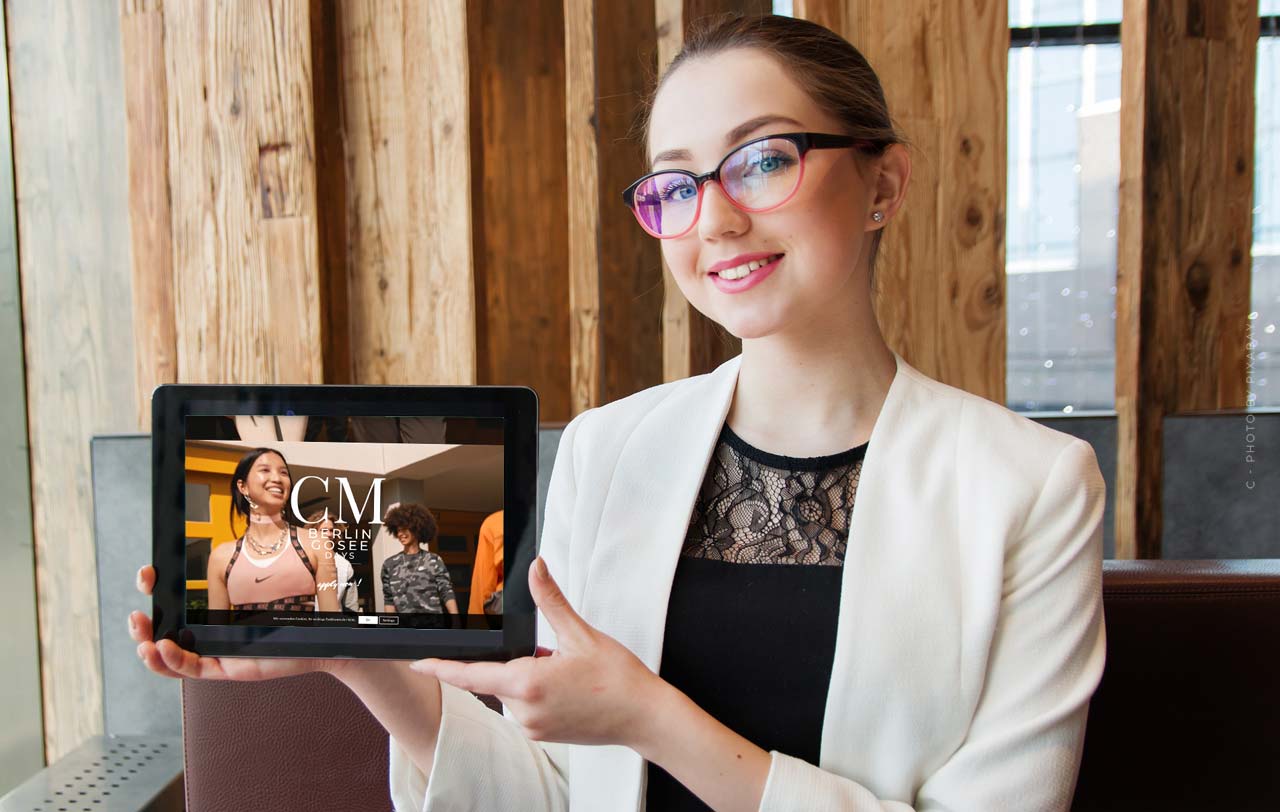 1 day in a model agency: bookings, castings, projects from 7 AM – 9 PM
What does a model agency do? A typical day in a model agency is varied and requires a lot of organization and communication! You must love your job if you are a model manager:in. As always, if you enjoy your job, it doesn't feel like work! If you've ever wondered what happens in a model agency, what tasks are involved, here's a little insight! Bookings, castings, projects from 7 AM to 9 PM.
7:00 – Start of the day
For me (Stephan, owner), the day starts at 7 a.m., often at Starbucks or in the sun on a park bench, very easy. In the morning I'm still alone, so I can focus on planning all the teams and projects for the day and the rest of the week.
8:00 – Start for the model agency team
The team in the agency then starts at 8 o'clock! The first step is to check the email inbox and sort through the messages received from customers. This involves prioritizing customer inquiries, new jobs and ongoing projects according to deadline, location, budget & co. The most urgent matters are handled first.
9:00 – Team meeting for the day
At 9 am there is often a short team meeting to discuss the day. Topics such as new applications from potential models (New Faces), upcoming castings and projects, current whereabouts of the models (especially if they are working internationally, e.g. in Milan, Paris or Seoul for 60 days), jobs in the field of user-generated content and influencer marketing, and general back-office work such as invoicing are discussed.
10:00 – Castings and model bookings
Booking begins at 10 a.m. and often runs at a rapid pace until the lunch break. New job requests are sifted through, prioritized and processed. This means that models are selected, briefings are created and proposals are sent to clients. Sometimes small e-castings are also conducted, where models record videos and introduce themselves. In an international context, job requests from partner agencies in Paris, London and other cities may also come in for models who are additionally placed abroad.
12:30 – Model applications, scouting
Before the lunch break, you sift through the applications, which are often received in large numbers (usually around 100 per day). For each model you take about 10 seconds, check face, height, age, place of residence, other pictures. Out of 100, 2 are usually interesting and you start talking. At the end of the month maybe 3, 4 new contracts are signed. Why "only" 3, 4 new model contracts? We want to know our models, as management. We don't want to be a model index with hundreds of faces, but a model management that knows you and brings you forward individually – precisely because we know you well.
Oldie but Goldie!
Here we just wanted to show you what the day looks like – in one minute!
14:00 – Castings and model bookings #2
After the lunch break, a flood of responses begins to flow in at 2pm. These are feedbacks from models, regular clients, new clients and international partner agencies. In addition, editorial work is now falling into place, such as test shoots with photographers interested in the agency's New Faces. The agency also proactively approaches photographers when there is a particularly promising New Face. In addition, content creator marketing and influencer marketing are also playing an increasingly important role.
Model Visits @ CM Models
Sometimes it also happens that a model stops by. In this small model documentary you get a little insight.
15:00 – International: Paris, Milan, London & Co.
For the agency's international bookers, cooperation with other agencies is also on the agenda. New Faces are presented to them and vice versa the agency presents its own New Faces. About 40% of the agency's models are not from Germany, but from cities like London, Paris, Milan and Amsterdam. Here, the difference between an international model management and a national agency becomes clear: The work is done very personally and globally, all the way to New York and Tokyo, to advance the careers of the models, content creators and influencers.
International Gosee @ CM Models
We often go to Paris, Milan and London, but sometimes other model managers come by for scouting.
Model Casting @ CM Models
Every 6 months we also invite to the larger model casting in our agency, away from the individual appointments. Here is a little insight:
15:00 – Applications: In between Gosee, models in the agency
Gosee appointments also take place at the agency, where models audition, often accompanied by their parents. The job is explained to them, casting and collaboration are discussed, and what happens if they are successful internationally is explained. Either via video call or live at the agency.
17:00 – Last Calls
Around 5 p.m., the team slowly calls it a day.
18:00 – The Bigger Pitcture
I then go back to the café and continue working on the Big Picture, the big whole
This is how ideas like The Model Book, CM Couture made from 100% recycled material, CM Creator or the Model Podcast on Apple, Spotify & Co. or the Model App on modelagency.one are born.
21:00 – My working day comes to an end
Around 9 pm the working day usually ends, at least for the majority of the team. A day in a model agency is full of challenges and variety, and we love our job!
That's it! Finally, a look at big, big campaigns and exclusive contracts.
https://cmmodels.com/wp-content/uploads/2020/08/content-marketing-job-online-redaktion-koeln-werbeagentur-modelagentur-seo-texte-mitarbeiterin-zeigt-website-tablet-ipad-neuer-beruf-berufseinsteiger.jpg
812
1280
C_kinski
/wp-content/uploads/2023/01/cm-models-logo-web-agency-modelagentur-influencer-management.svg
C_kinski
2023-07-12 10:47:12
2023-07-12 13:26:18
1 day in a model agency: bookings, castings, projects from 7 AM – 9 PM