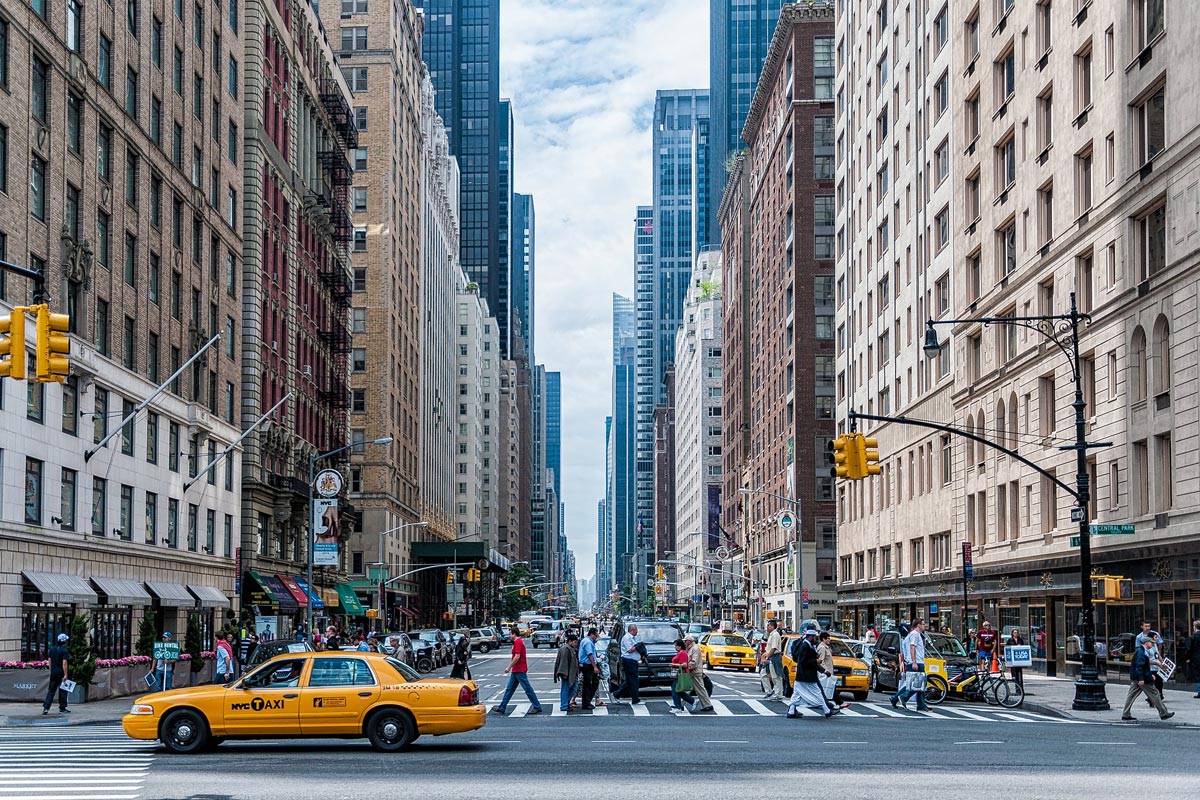 Working as a model in New York, Paris, Milan and London: The first 2 years as a model
Working as a model in New York, Paris, Milan and London – The fascinating and versatile job of a model will take you to the world's most exciting fashion capitals, including New York, Paris, Milan, London, Barcelona, Berlin, Hamburg, Seoul, Shanghai, Tokyo, Beijing and Los Angeles. If you manage to get to this coveted level, countless opportunities will open up to you and you will undoubtedly have a dream job that many young people can only dream of. From school to shows by Burberry, Versace, Dolce & Gabbana, Dior, Gucci, Fendi, Prada & Co. You can find more model insights here: Become a Model.
Working abroad: How does it work?
But how do you manage to work abroad as a model and celebrate international success? It is important to understand that the road to success is not an easy one and no one becomes a star overnight. Behind every successful model is hard work, perseverance and a constant learning process. Although from the outside you only see the glamorous campaigns on TikTok, the eye-catching billboards in the city or the captivating commercials on TV, you have to understand that the road to get there involves much more than it seems – and this is especially true for aspiring models.
How long does it take to become a model?
One of the most frequently asked questions is: How long does it take to become a model? Today I would like to give you an even more detailed answer and look at the whole process of modeling in more detail.
First of all, it is important to emphasize that you are unique and should accept yourself as you are. You are wonderful and just right the way you are. Beauty is in the eye of the beholder, and in the end clients decide which model they want to book for their campaigns. However, with the right look, confidence, and hard work, you can definitely carve your own path to success.
Everything can go faster, it can go slower.
Here are the steps that can help you achieve your dream:
Good model management (mother agency)
Step 1: The choice of a reputable modeling agency
The first and crucial step is to apply to a reputable modeling agency. These agencies have years of experience in discovering and promoting talented models. After a successful application, you will be invited to a casting and have the opportunity to introduce yourself personally to the agency. If the casting is successful, you will receive your first modeling contract. This usually happens at the age of 15, 16, 17 or up to 21.
Mother agency means: You have an agency that knows and accompanies you from the beginning, just like a "mother". The close trust will give you a lot of support later on your way. Your mother agency also takes care of everything, from the first conversations with your parents, if they have questions, to the first test shootings with good photographers, the first casting, your questions, the first jobs, the first time working abroad, later travel planning, ticket booking, hotel booking and much more.
First Test Shootings: The First Months
Now comes the build-up phase!
Step 2: The first shootings and experiences – the first months
After you are signed by the agency, your exciting build-up phase as a model begins. You will start participating in test shoots with selected photographers to gain valuable experience and build your model book.
Why don't good photographers shoot "for free"?
Through Instagram and other platforms, you'll think: It's super easy to get photos. Wrong. You need the right photos. Quality comes before quantity. You'd rather have only 2 good photo shoots in 6 months, than 6 shoots in 2 months. Why? No client looks at 20 photos, you only need 4, 5, 6 good photos in the beginning – that's it. Good photographers make money, they don't just shoot with models. They only do that to get new material themselves. Let's say a photographer wants more beauty clients, then she or he will do a few test shoots to have sample material for clients. That's how good test shoots come about, with good photographers who bring you something.
Therefore, fully trust your management. Do not organize anything independently, without consultation. If your agency says no, don't take it as an attack, but as a decision that comes from experience. That's how you get a book that customers will love.
It's an important time of growth and development where you can develop your modeling skills!
First jobs at home and abroad ~ 1 year
You have the first test shoots and slowly, the first jobs come.
Step 3: First jobs at home and abroad
The 1st to 2nd year – After the first few months, you may get your first small jobs in your home country. These jobs may include social media shoots, e-commerce jobs, small campaigns, showrooms for designers, and occasionally even a fashion show. It's an exciting time to prove yourself as a model and show that you're ready to break into the industry. These beginnings are crucial to building a foundation and establishing your first credentials.
Step 4: Advancement to bigger jobs
As you consistently do good work and your management becomes more confident in you and your modeling skills, you will be put forward for bigger and more significant jobs. This may mean that you participate in prestigious campaigns, work for well-known brands and make a name for yourself in the industry. Your persistence and dedication will now pay off, and you'll get the chance to really make it in the fashion industry.
First model agencies abroad ~ 2 years
The better your book becomes, through selected test shoots and photos of jobs, the better you become, you work faster, know the procedures, poses. Teams like to work with you quickly, that creates trust. So much so that you are recommended by your mother agency to other, good model agencies in the world.
Step 5: Placement in other model agencies
One thing you should know: The world of model agencies is networked! Agencies know each other, exchange information and share promising new faces.
Your parent agency, the model management company you work with, will place you with other leading agencies worldwide. This will give you even greater visibility and open up new opportunities. Your mother agency will take care of all contracts, appointments, negotiations and usage rights, so you can fully concentrate on your modeling career.
Agency visits to Milan
For this, our team flies across the world, sometimes with photos of the models, sometimes even with models!
Step 6: Work with international agencies – Direct Booking
By being placed with other agencies in different countries, you will also be included in their model board. This means that you are represented in several agencies at the same time and can benefit from their networks and contacts. With your unique look and your success so far, you now have the chance to get Direct Bookings. This means that agency clients will book you directly for their assignments without the need for a separate casting or audition. This is a sign that your modeling career is on the right track and you are already considered a model in demand.
Step 7: Work abroad – On Stay
Now it's time to take the next step and work abroad. This means that you live and work in an international fashion metropolis for a specific period of at least 30 days – ideally 60 days or sometimes even 90 days. This could involve cities like Paris, Milan, London or New York becoming your temporary home. Your agencies will cover your travel expenses because they are convinced of your talent and believe you will do a great job. It's a unique experience that allows you to develop yourself in the international fashion industry and expand your network.
Role Model! First Dolce & Gabbana Show
At that time the first D&G show for Klara. Until today a highlight for us.
During your stay abroad you will work with other talented models, renowned designers, photographers and creative minds. You will participate in exclusive castings and take part in big events, fashion shows and photo shoots. It's an intense time where you'll learn a lot about the industry, develop yourself and make valuable contacts.
That is:
Burberry, Versace, Dolce & Gabbana, Dior, Gucci, Fendi, all the big names
Some friendships last forever and you meet again sometime in Mexico on the beach for vacation! After that, you plan to spend time together working in Milan.
A real model life.
That's it! The first 2, 3 years as a model
Remember that the road to success as a model requires time, patience and hard work. You must be willing to constantly work on yourself, develop and improve your skills. But if you pursue your dream, express your uniqueness and work on your modeling career with passion and perseverance, you will have the opportunity to travel the world as a model, celebrate international success and make your dreams come true.
And then? Then you ideally have so many jobs that you earn good money on the side and still work in an agency, for example, or even concentrate fully on modeling. Only one campaign can pay the rent for a whole year, 5 campaigns a year means Maldives, Mexico and all the freedom you want.
Apply now as a model
Sounds good? Then send us your application, we'd love to hear from you!
You can find more Model Insights here:
https://cmmodels.com/wp-content/uploads/2020/12/new-york-ny-model-shooting-casting-working-travelling-jobs.jpg
800
1200
C_kinski
/wp-content/uploads/2023/01/cm-models-logo-web-agency-modelagentur-influencer-management.svg
C_kinski
2023-07-12 13:25:48
2023-07-12 13:25:48
Working as a model in New York, Paris, Milan and London: The first 2 years as a model